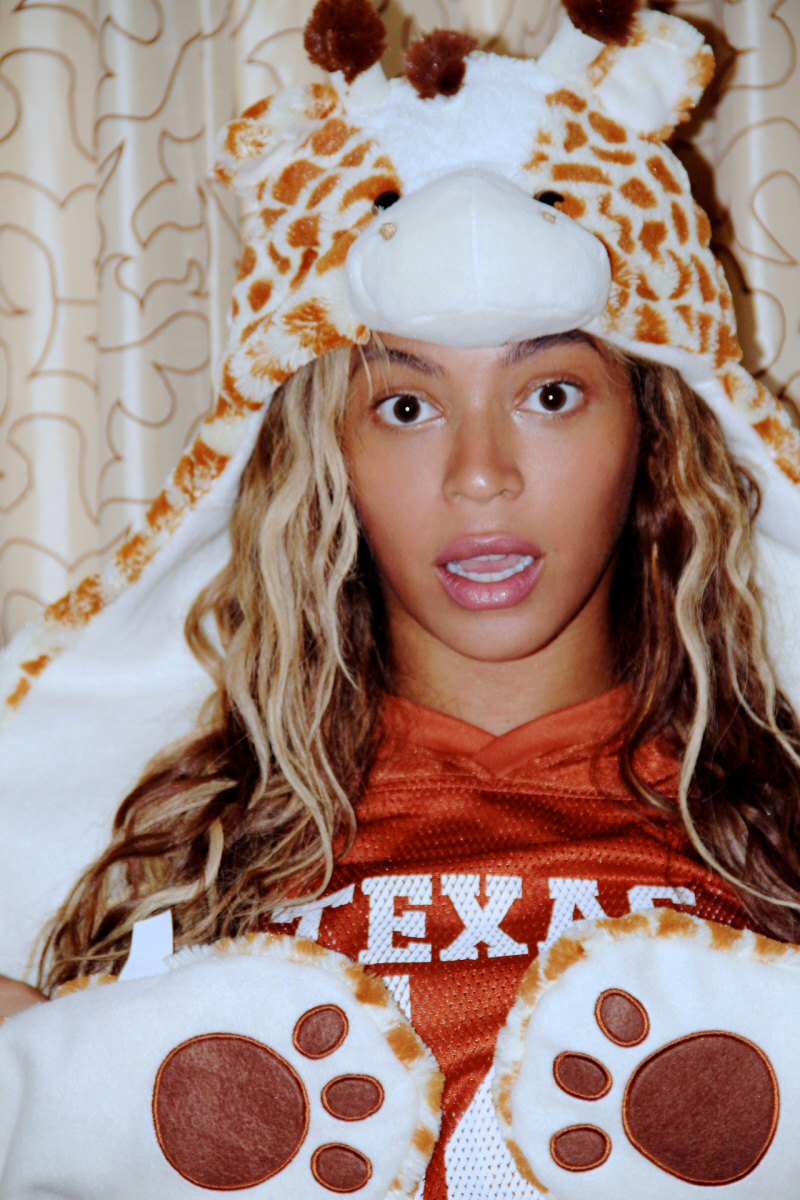 As we discussed on Friday, Beyonce dropped her new album on iTunes late Thursday night with no advanced publicity, with no forewarning, with no hint whatsoever. Everybody, every media outlet, has been Crazy In Love with Beyonce ever since. If I'm being fair to her, I'm actually pretty relieved that we didn't have to sit through months of promotional interviews in advance of the album because… well, Beyonce's interviews are never that good. Plus, it's good that she stuck it to Lady Gaga, Katy Perry and all of the stunt-queen ladies who will do anything to self-promote. In the end, Beyonce's album is already selling like hot-cakes on iTunes. Here's something I didn't realize: you have to buy the whole album, you can't download individual tracks. Huh.
In the wake of Beyonce's ballsy album drop, many outlets are running glowing pieces on Beyonce's ability to maintain secrecy, her reimagining of how the music industry should be, and how she was able to drop a full album with no forewarning. Here are some interesting highlights from a Billboard piece on those subjects:
When Beyonce's fifth album arrived surreptitiously Friday morning at midnight, it was without the aid of an advanced single, marketing campaign, radio airplay or TV performances. But now that it's out and setting iTunes ablaze with a weeklong, album-only exclusive, which of the album's 14 tracks will get the single treatment?

Starting next week, it will be two – the Pharrell Williams-produced "Blow" at Top 40, and the Jay Z-assisted "Drunk In Love" at R&B/Hip Hop, according to multiple sources who confirmed plans to Billboard. "XO," a rousing ballad penned by Ryan Tedder and The-Dream, will follow later in 2014 as the second single at Top 40. Not that the new album is about one song – even to radio programmers, many of whom started playing "Beyonce" in its entirety on Friday.

"Beyonce is bigger than a single. Beyonce has created a movement," says Reggie Rouse, VP of urban programming at CBS Radio and program director at V-103 and WAOK in Atlanta. "We're featuring every track this weekend on V103. We put up all 17 video clips on our website. Were doing a blog on Beyonce. She just kills it. She is the standard. Beyonce made every radio station, blog, TV station react to what she did. Jay by himself is great, Beyonce by herself is great. Together? There's nothing like it."

So how did Beyonce keep the project so secret? Lots of code names, for starters, and a shifting deadline that wasn't finalized until a week ago. As Beyonce stated in a video announcing the album on her Facebook page, the plan all along was to release everything all at once – 14 songs and 17 videos – as a surprise. "I miss that immersive experience," she says, of watching music videos like Michael Jackson's "Thriller" as a family, as a mass event. "Now people only listen to a few seconds of a song on the iPods and they don't really invest in the whole experience. It's all about the single, and the hype. It's so much that gets between the music and the art and the fans. I felt like, I don't want anybody to get the message, when my record is coming out. I just want this to come out when it's ready and from me to my fans."

According to multiple executives involved with the project who spoke with Billboard under condition of anonymity, the album really started to take shape in its current form in late October, as Beyonce started narrowing down songs that fit the more minimalist approach. Previously previewed songs "Grown Woman" (featured in a Pepsi commercial) and "Standing On The Sun" (featured in an H&M spot) were soon removed from the track list, though "Grown Woman" is featured as a bonus video-only cut. Beyonce was still working on the vocals and production until the week of Thanksgiving, before producers started being notified of their final cuts.

Then late last week, final meetings were held with Columbia, Parkwood (Beyonce's management company) and iTunes to finalize plans for the album, which was code-named "Lily" to avoid leaks. Another final meeting announcing the album to employees and producers was held at Columbia yesterday, Dec. 12. Only the most senior executives at iTunes, the album's exclusive distributor until a planned physical release on Dec. 21, were clued in on the plans.

As for promo plans, Beyonce is in the midst of wrapping up the U.S. leg of her Mrs. Carter Tour, which plays Chicago tonight (Dec. 13) and comes to New York's Barclays Center next Thursday (Dec. 19.) Though plans were still being finalized, a screening event featuring a theatrical presentation of the 14 videos was being prepared.
[From Billboard]
I'm sorry, I have to rant. "Lots of code names, for starters, and a shifting deadline that wasn't finalized until a week ago." Granted, I am far from a Bey-stan but I'm not a Bey-hater either. I don't understand why everyone is like "Beyonce is such a goddess, BOW DOWN" when really it sounds like this album has been a disorganized mess from the very start. It sounds like Bey only got her sh-t together this fall (probably when she saw Lady Gaga and Katy Perry's pissing contest) but please, let's not pretend that Beyonce pulled this stuff together in three months. She has literally been working on this album for more than 18 months, and this album was originally supposed to come out MONTHS ago. She has literally thrown out dozens of tracks that she's spent a fortune on, hiring and firing producers and tossing samples and figuring out who she wants to "homage". The Mrs. Carter Tour was supposed to be in support of this album, remember? And I find it very interesting that she dropped the album on iTunes and we really have no idea when the actual CD (a tangible product) will be released, probably because this has been a messy rush job and everybody on Bey's team is scrambling to set up some (what's that?!) PROMOTIONAL events to support the album.
I'm just saying… it's perfectly possible that Beyonce is a goddess who is redefining how pop stars release their work AND it's possible she's a disorganized mess who rushed this album release as some kind of massive stunt to shield herself from criticism. Both could be equally true.
Also – have you seen this "girl f—k your cupcakes" Instagram comment from a Bey-stan? It's pretty much the best thing ever.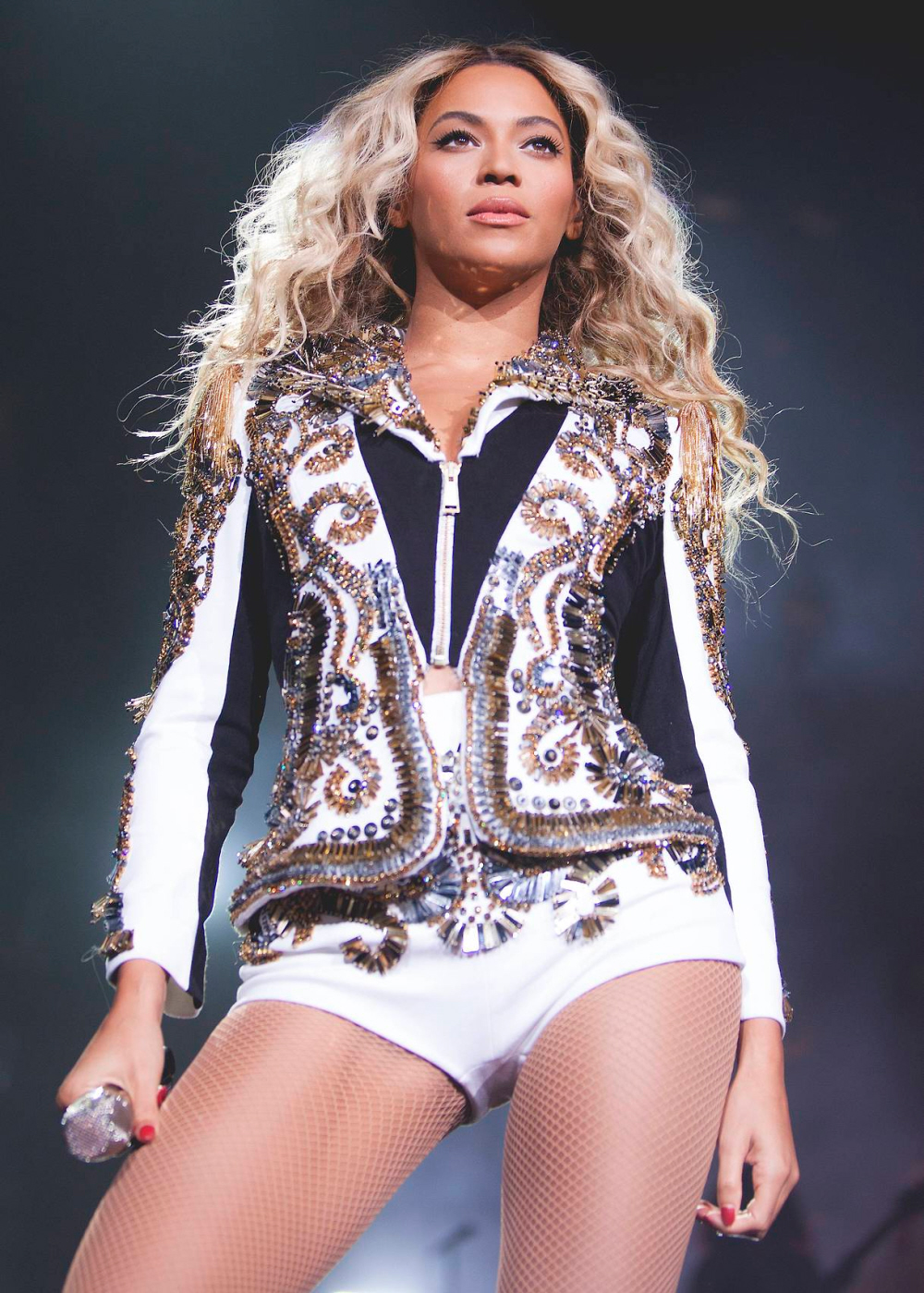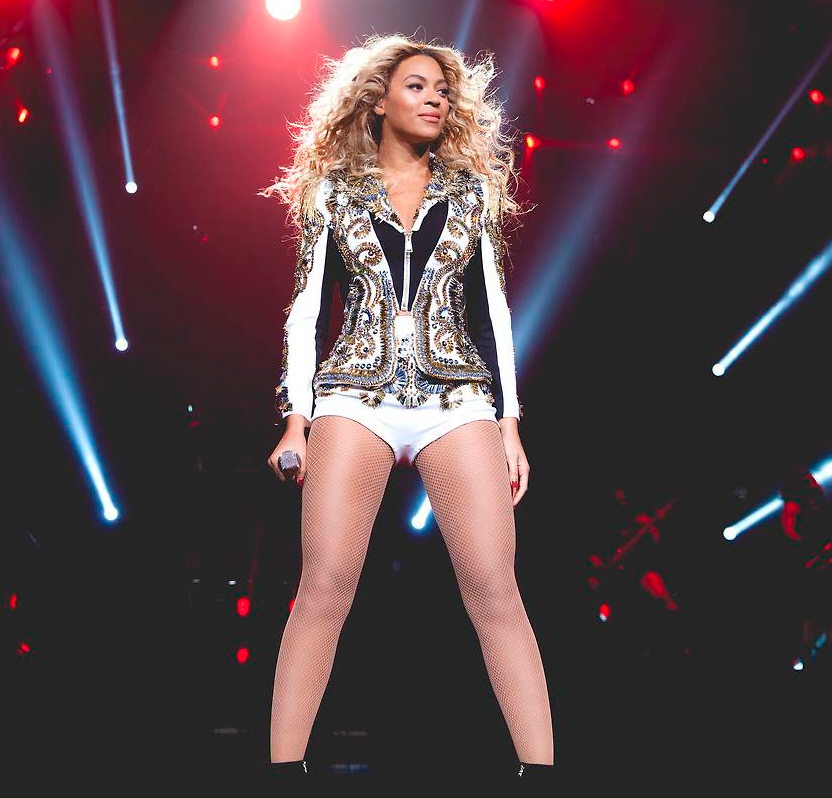 Photos courtesy of Instagram, Tumblr.